Aiersi 8 Tune 6/8 Inch Steel Tongue Drum
Tongue Drum 6 Inch 8 Inch 8 Tune Steel Hand Pan Drum Tank Drums With Drumsticks Padding Bag Percussion Instruments Accessories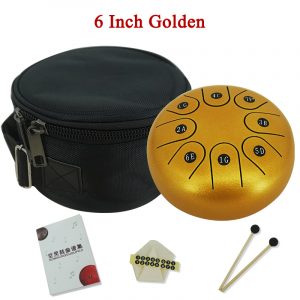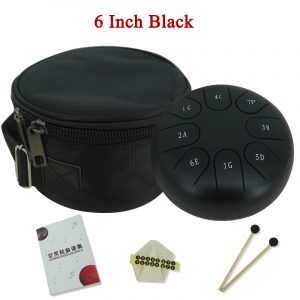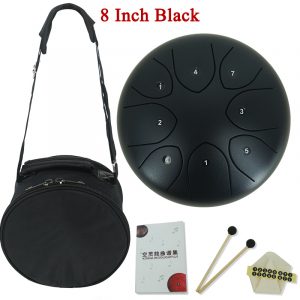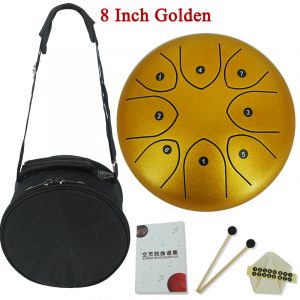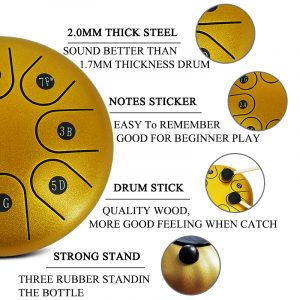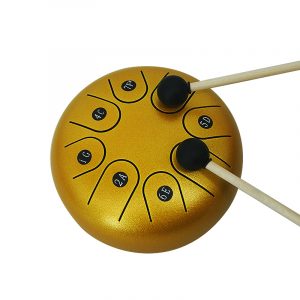 High Quality
High-grade steel, round shape design with smooth surface, and can produce a variety of tones.
Easy to Play
Easy to play, you can play it easily with the noted drum mallets or with you hands, and the note sticks will help you to make great sounds.
Application
Great for personal meditation, yoga practice, zazen, music therapists, performances, etc.
Clear Sound
Handcrafted by artisans, it can produce a clean, ethereal, Buddha-like sound. Applicable to a variety of fields, including music education, mind healing, yoga meditation and so on.
Specifications:
Type: Steel Tongue Drum
Color: Black, Golden
Size: 15*10cm/5.9*3.93in(6 inch)
          20*12.5cm/7.8*4.87(8 inch)
Weight: 1kg(6 inch)    1.9kg(8 inch)
Package:
1* Steel Tongue Drum
2* Drumsticks
1*Music sticker
1* Padding Bag
1* Sheet music